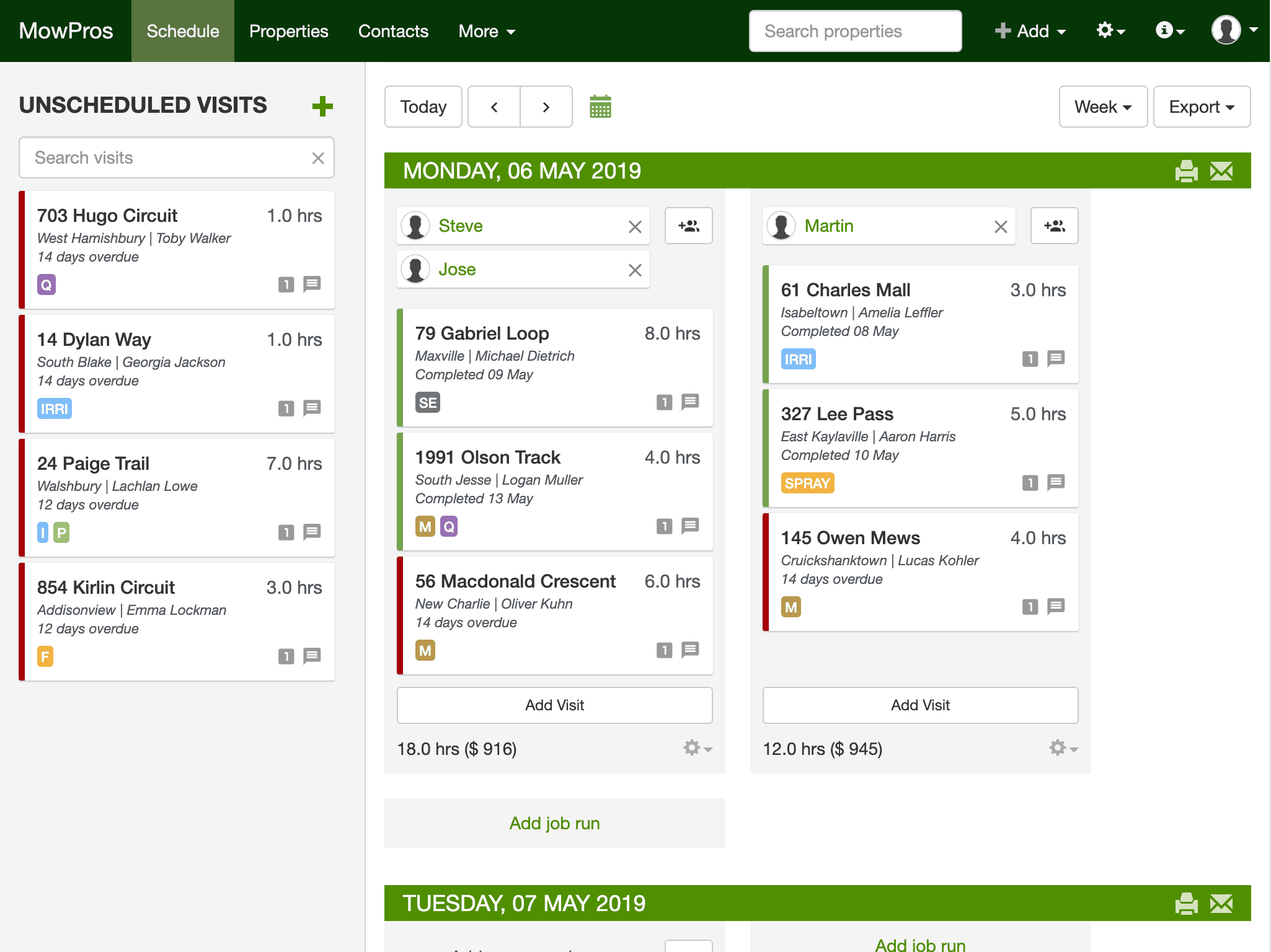 Update your schedule in seconds
SortScape shows you what your team can get done given the situation so you can rapidly create and update your schedule with confidence. It's as simple as dragging and dropping.
Calculate the optimal route
SortScape saves you on driving time and fuel costs by calculating the fastest route for each day. With the single click of a button you can eliminate hours of wasted time each week.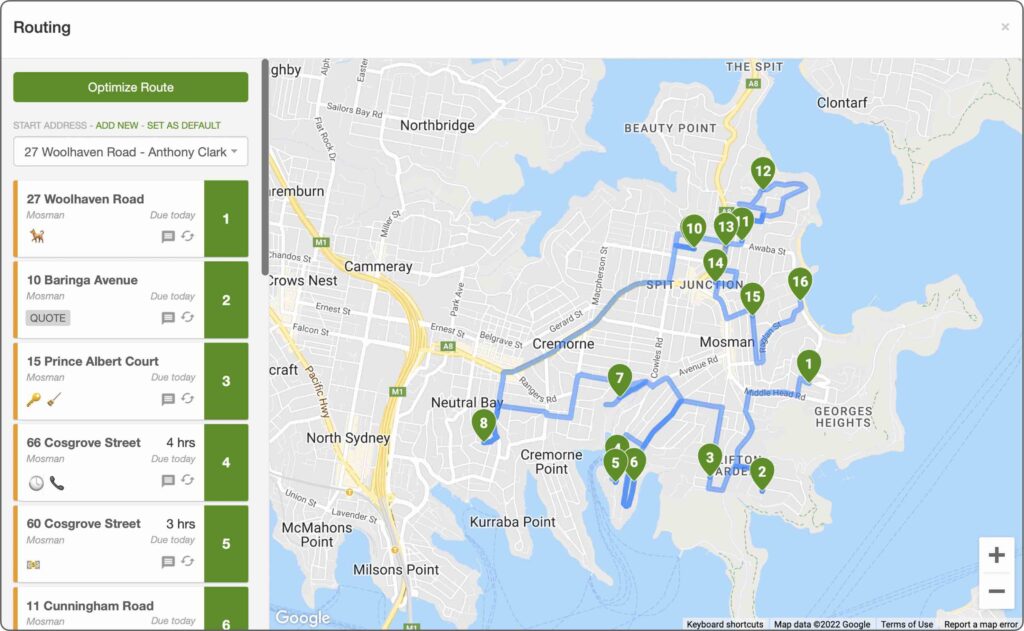 Track time and materials
Spending too much time on paperwork at the end of the day?
Employees can use our job timer to track their time on site and enter any materials used. This lets you see how much time you spend on each client and makes invoicing a breeze.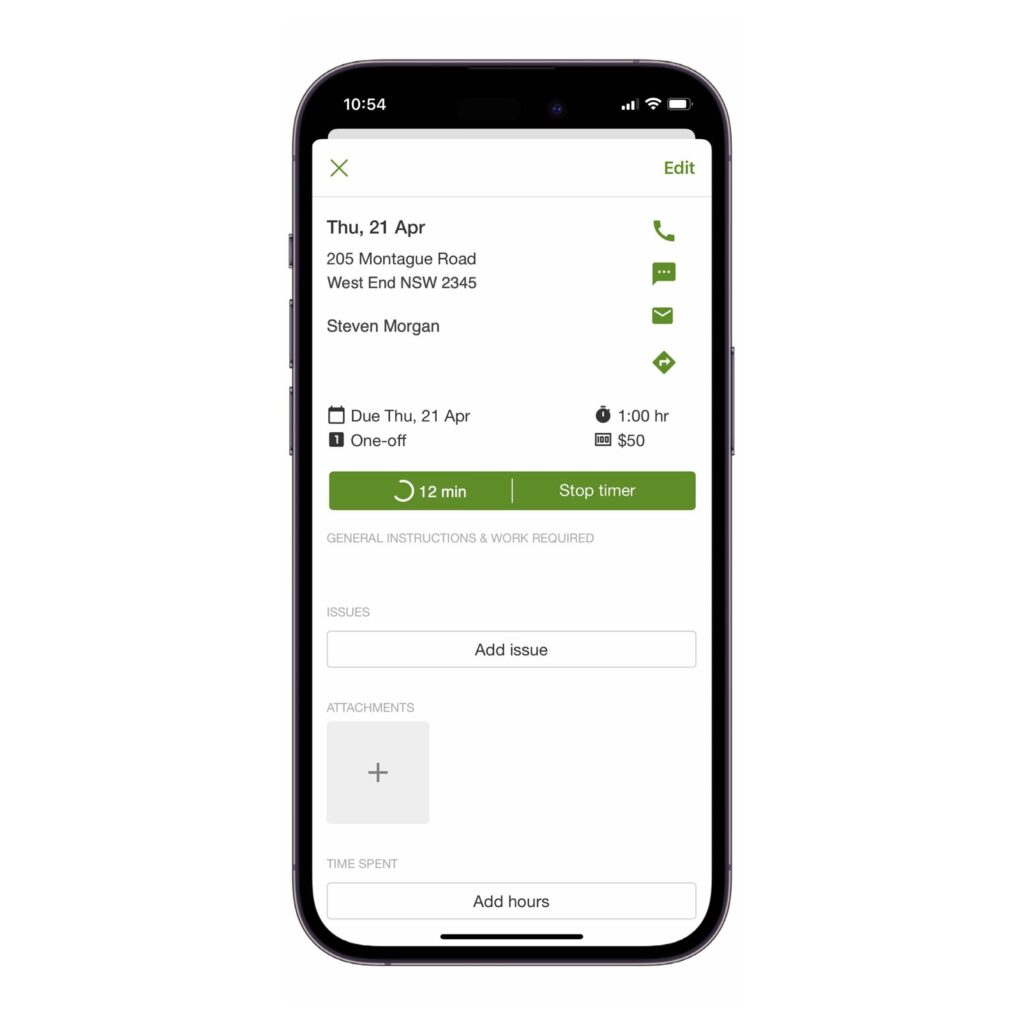 Automate your customer communication
SortScape automates the process of sending SMS and email messages to customers letting them know when you plan to visit. That way they can let you know of any extra work they need done.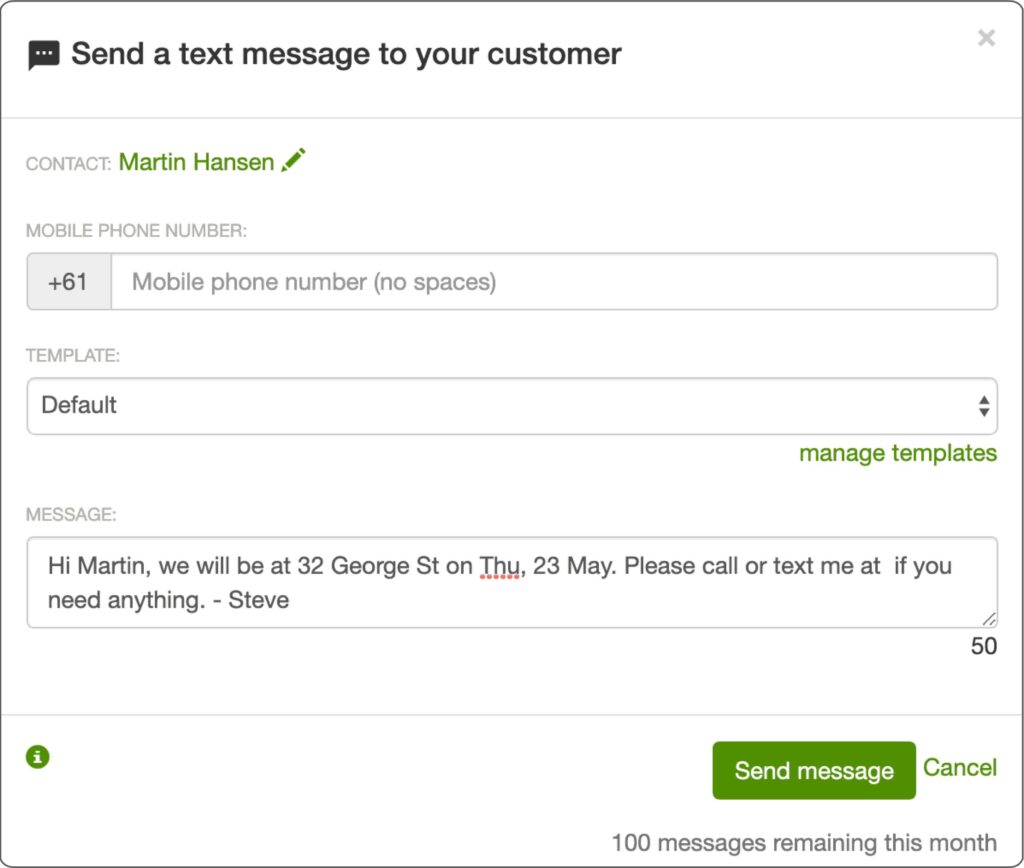 Quickly access customer history
SortScape puts customer information at your fingertips. Quickly look up phone numbers, maps, photos, documents and a complete work history for any customer wherever you are.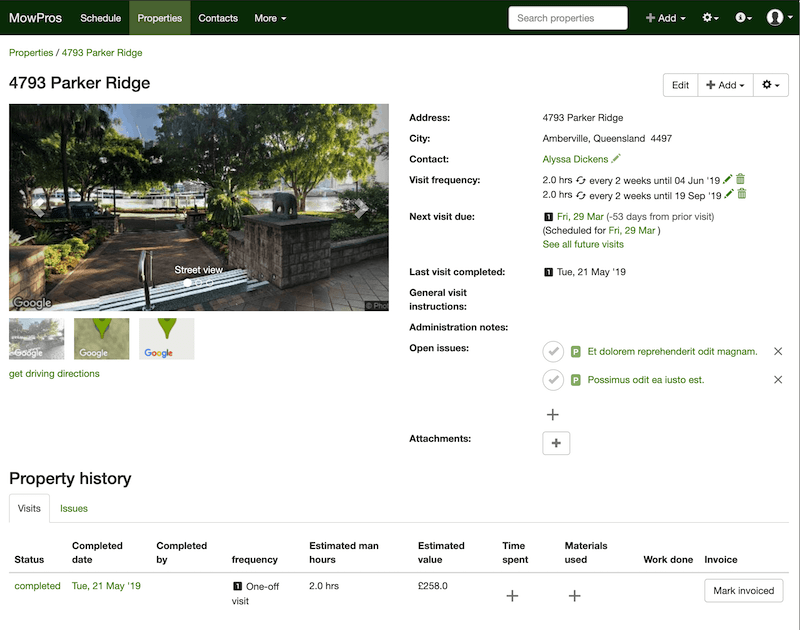 Are you ready to transform your business?
Start your free 14 day trial today.
No credit card required. Cancel anytime.
1 User
✔︎ Unlimited jobs
✔︎ Unlimited properties
✔︎ QuickBooks & Xero
Up to 5 Users
✔︎ Unlimited jobs
✔︎ Unlimited properties
✔︎ QuickBooks & Xero
Up to 10 Users
✔︎ Unlimited jobs
✔︎ Unlimited properties
✔︎ QuickBooks & Xero
All amounts in USD